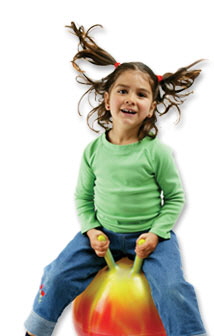 "I own 2 of the TV BOB timers and I love, love, love them!! Thank you very much." – Deb B.
"I am a happy owner of TV Timer Bob.  I'm very happy with it, and recommend it to other people when I can." – Jamie K.
"I would like to say that I love your product and it has done wonders for our family.  Our kids, of course, think it's the spawn of the devil, but that doesn't bother us one bit 🙂  Thanks!" – Joe A.
"We can't say enough about the excellence of this product. The arguments in the house about electronics time disappeared overnight! Just plug in the device to be monitored, lock it with the key, and a simple menu walks you through account setup for each user. First, we installed the Bob on our television. Each child has one code for their Wii time (1 hr each on Tues. and Thurs.- anytime before 9pm), then, they have another code for shared Wii time, then, their last code is for television watching time (7am – 10am Sat. and Sun.). This is the second Bob we've bought because the first was such a success. Now, we can limit the screen time on the computer as well. We hooked the Bob up to our comp. monitor only, so it doesn't power down during a session, if our son doesn't log off properly by the time the warning signals stop and the Bob shuts the power. This is a very worthwhile investment; our kids have learned a lot about time management." JOANNA — BOULDER, CO
"BOB was easy to get up and running. It is also easy for the kids to use. The ability to block times of day + give each user a total amount of TV hours/week is very useful. We have not really reach the limits with the kids yet, weather has been too nice. But I am sure we will eventually." DIANE — EL DORADO HILLS, CA
"This is exactly what I had been looking for. No more fighting about when to watch TV or play video games. Now when I want to turn it off I just push one button, not try wrestle the remote away from my son."  LINDA — SPRING CREEK, NV
"Keeping our two boys (9 and 13) to video game time limits has been quite a challenge. When I remembered to tell them their time is up, they always yelled up the stairs "I'm saving…". Then they would seem to forget and keep playing. I would often have to intervene and it wasn't fun. With BOB, there have been no issues from day one. I set it up, and told my boys their time limits and gave them their passwords. The results have been truly amazing! No complaining. No whining. They understand through BOB's alerts when they're getting near the end of their time and save on their on… then come running up the stairs with no complaining. They haven't begged for more time or complained. They just move on and go outside and play. This is an outstanding product that has brought a measure of peace, and civility back into the parenting process. It does not replace good parenting but does truly help augment it. I have recommended this product to every parent I know with kids my age and mentioned it to my parenting class at church. They all love the idea and are constantly asking how BOB is doing. I suspect we have several more BOBs in the congregation!"  DAVID — ALPHARETTA, GA
"This has accomplished what we hoped for – helping the kids better self-monitor their TV time and remove us from the equation. Simple to use. Directions are also helpful though in suggesting implementation process with the kids." KATHERINE — MILTON, MA
"This is flexible and easy to use. It has resolved our household video game problems."  BLAKE — LAKEWOOD, IL
"BOB continues to work great and does the job we hoped it would." EVAN — SAN DIEGO, CA
"We have found the BOB to be very useful to help our kids manage their TV time. We had tried the parental controls that came with our Direct TV service, but have found BOB to be much more flexible and helpful"  STEPHANIE — CRYSTAL LAKE, IL
"Thank you Bob. No more arguments at the house. Works well. What more can I say. Thank you again."  AJIT — ALISO VIEJO, CA
"A great product for time control of TV time. On time shipment." HONGXIA — BRIDGEWATER, NJ
"Very easy to set up and use. Turned a daily fight into something manageable. Now, TV is a reward, and not a right."  MR — SIERRA MADRE, CA
"I couldn't live without TV Timer BOB. I know that sounds extreme, but with so much media and electronics these days TV BOB is a way for parents to take back control."  NANCY — ROCKVILLE, MD
"I absolutely LOVE the BOB! Arguments over "Wii time" have disappeared and our 4 kids are finding ways to manage their time better – sharing times to get more play and saving time for longer play later… The device itself is simple to use and was easy to install and set up. I am so happy with my purchase!"  ELIZABETH — DUBLIN, OH
"Great product. Quick, efficient service."  JOHN — BOULDER, CO
"Great product! No more arguing with the kids. It may seem amazing, but when BOB won't let them play, they don't come running to us and start complaining. One this I wish it could do is to allow more playing time on the weekends. I can have separate blocks on each day, whichever way I want, but I can't seem to allow more time on the weekends."  SCOTT — LOUISVILLE, KY
"Works as advertised and useful for purpose of conveniently minimizing TV time. It would be a bit handier if the TV remote could be programmed to activate BOB but it's good anyway." LINDA — HOUSTON, TX
"Very easy to install. Very effective in limiting TV usage." JEANNE — MONROE, CT
"Excellent system for keeping the kids off the tv/game/computer. They actually like it themselves because they knew they were using too much screen time but didn't know how to stop. I only gave 4 stars because I didn't see a way of overriding the time setting to give more time just for that one session (and doing the override at the start of the session – you can give more time at the end of the session)."  JOHN — HOLMDEL, NJ
"Incredibly simple to set up and use. Very effective means of reducing time spent in front of the TV.  Also works for rewarding good behavior." CRAIG — GREENWICH, CT
"Love this product. Super easy to install and program. I'm already seeing a huge difference in our TV watching habits." LISA — LAKE BENTON, MN
"Bob is a great way for controlling TV time. Its easy to think mom's are mean for turning off the TV. Hard to get mad at Bob. Easy to program and set up."  SUZANNE — LEXINGTON, MA
"Works as advertised. The kids don't complain about their time allocation and negotiate shared time with each other."  JEFFERY — RUCKERSVILLE, VA
"This device is working well for us and our three teenage boys. Only thing is that if they have more than one machine (i.e., XBox, Wii, etc.) AND more than one television or screen, you can't control it all unless you buy multiple Bobs. Believe me, I'm thinking about it! But even in choosing to just connect Bob to the main "offender," the XBox 360, and banning the hours between midnight and noon, we've come a long way. Great product!"  FRANCESCA — BETHESDA, MD
"I love BOB. My kids are outside more and enjoy reading now. It was so easy to set up. Now I can finally stop hiding our remote. Thank you for your wonderful product!!!"  LINDA — MOUNTAIN VIEW, CA
"Great device! Very well designed and sturdy. Was immediately accepted by my kids."  JOHN — PLANO, TX
"Easy to install and set up, works well Interface is a little clunky." MICHAEL — ITHACA, NY
"I bought this product to get some control over the kids' TV time. I wanted to end the fights and to help them learn to manage a resource that they value. It has been stupendous. It worked out of the box and quite simply. I only shake my head wondering why there aren't TV sets with this built in and why TV Bob isn't owned frankly by everyone with children."  WENDEL — DERWOOD, MD
"We love BOB. It's a great product!" LYNNE — ELLICOTT CITY, MD
"Works as advertised. Buying 3 more for the other TV's." JEFFREY — WOODINVILLE, WA
"A great product and easy to use." LUZ — MORRISON, CO
"we love it! easy to set up, works great, and has reduced arguing over television time. wish we had bought it years ago." NORA — AUSTIN, TX
"i love Bob…it has changed by 3 teenagers TV habits dramatically and they are more selective about what they watch…I have three TV's and 3 Bobs…." VIN — WESTFIELD, NJ
"It works just as promised. Easy to set up and gets the job done." VIN — WESTFIELD, NJ
"The day BOB moved in was a sad day for my teenager. Bob was placed on his TV that is in his room and it has been a great leverage tool. Setup was easy and so far it has worked very smoothly. When my teenager doesn't do his chores I just block him out of his TV or reduce his time. Also… My teenager doesn't seem to have the self control not to be up watching TV all night long on a school night so I can set up certain times of the day that the TV cannot be turned on. Oh sure… You might say just take the TV out of his room but isn't it our job to torture our children? (or so they think) But at least this way Bob can watch over the TV. My teenager has already tried to outsmart BOB.. he tried to unplug him from the wall but it didn't do him much good since it just reset the time and he couldn't get in at all. Also it shows the number of incorrect pin attempts. Bob has held up well under the abuse so far. I like Bob."  NIKKI — WEST JORDAN, UT
"Bob has taught my son how to manage TIME. His TV time is now controlled and he knows how much he can watch, so he plans it ahead of time and watches only those shows he truly enjoys, earlier the TV was on all the time, after school to bed time. Thank you BOB!" Medha — Ladera Ranch, California
"BOB was easy to set up and immediately improved my children's awareness of how they spend their time and to be more intentional with their recreation time. Thanks." JOHN — ETNA, NH
"Awesome! This controller works. If you have children and are concerned about their TV/videogame usage, you won't be disappointed." BRUCE — DAYTON, OH
"I'm a single mom and this device has saved my son's school grades! He was getting D's and F's and now that we have the BOB, (since I'm not home all the time) I can safely monitor/limit his computer and tv time so he does his homework."  Teresa — Provo, Utah
"I love this product. It limits the kids TV watching on a day by day basis. If they have something to attend to I can have it turn right before we have to go. I can give them more time on Friday nights but have the TV go off at 11pm. I go to bed and don't have to worry they'll stay up to late. It can't be gotten around. The plug is securely locked into the device." Terry — New York